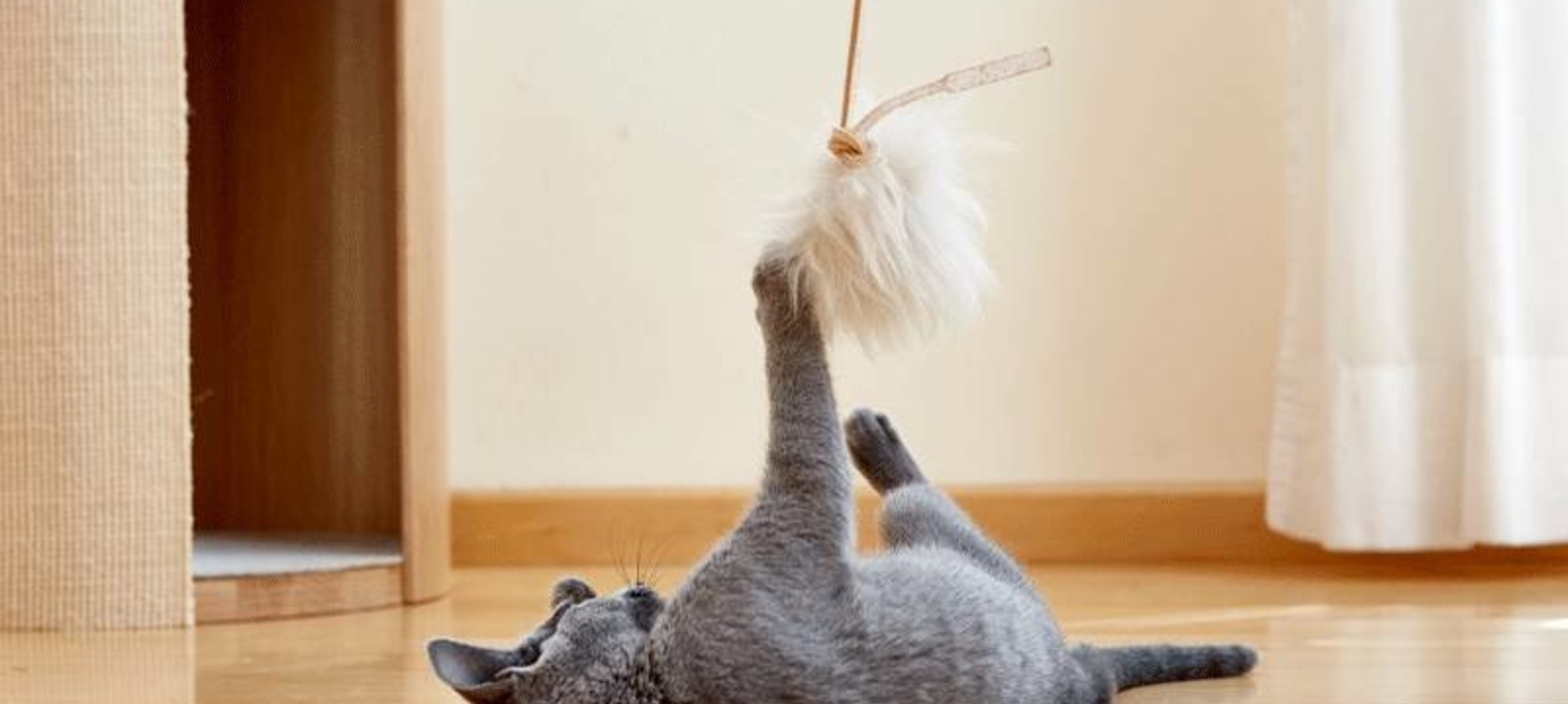 The Pet Empire - 01 / Apr / 2019
What are the criteria for good cat toys?
We all know that cats love to play. Every cat still has a little bit of a kitten in it. Besides, playing for a cat is also an excellent way to enjoy the ever-present hunting instinct.
For the sake of convenience, we assume that you would rather not have your cat play with stuff from your establishment that needs to stay in perfect condition. It is then important to ensure that your cat has enough alternatives to get started with.
Choose a good scratching post
To start with, take a look in our scratching post product range. A good scratching post is an instrument that your cat can fully enjoy. Not only is this a perfect alternative to scratching on chair legs and the back of your couch, but also a good way to give your cat the right amount of movement. In addition, cats need to keep their nails in good condition. We sell several alternatives in our online pet shop The Pet Empire. Beautiful scratching posts that are not only completely safe, but that will also fit well into your interior. You actually get a wonderful fitness device for your cat in the house.
Toys to keep your cat fit and cheerful
Playing is actually one of the most important needs in every cat's life. Not only does it keep the cat very active, but it also gives him or her the needed movement. This is especially important for a cat that always stays inside. A cat also has a hunting instinct that must be satisfied: playing is a good replacement for this. In our product range, we have several beautiful toys for your cat, with which they can enjoy themselves. When offering cat toys to your cat, it is very important that they can get to work safely with them, but also are being challenged. In addition, the toys should be made of good, responsible materials. All our cat toys fulfill your cats' needs.
For example, we sell toys from the MiaCara brand. These are cat toys that are challenging for your house tiger, but where you don't have to worry about the quality of the product. Your cat can get a lot of work done with this cat toy and fully indulge in it, without you having to worry that it will break quickly or that your cat can hurt itself with it. Among other things, we sell a nice, beautiful ball for your cat that he can chase through your house.
Your cat often chooses his own toys
It is important to ensure that your cat has cat toys that he can use for play. If that is not the case, then there is always the chance that your cat will look for things in your house that he can play with. In general, you naturally want to avoid this as much as possible. It's okay if your cat catches a ball of wool and starts playing around with it for hours, but if your valuable things come into your cat's sight you will probably be a lot less enthusiastic about this! It is therefore always good to keep valuables, or items that can easily be damaged, out of reach from your cat as much as possible. It is very important for a cat to be busy and keep moving. Your cat will then remain in good condition, will not get overweight quickly and, above all, it will remain happy.
Make your own cat toys.
We have the most beautiful cat toys for your cat in our range. But there is always the possibility to make something for your cat yourself.  When getting new cat toys, cats are not very picky either. For example, if you make a cat toy that is made of wool, it most likely will be a big success. Cat toys that make a noise or move on their own (for example because they are tied to a string pulled by you) are also quickly becoming popular. Just surf the Internet to see what ideas you can find there. Not creative yourself or are your DIY-cat toys not a success? At The Pet Empire you can buy responsible cat toys that are completely tailored to the fun of your cat.