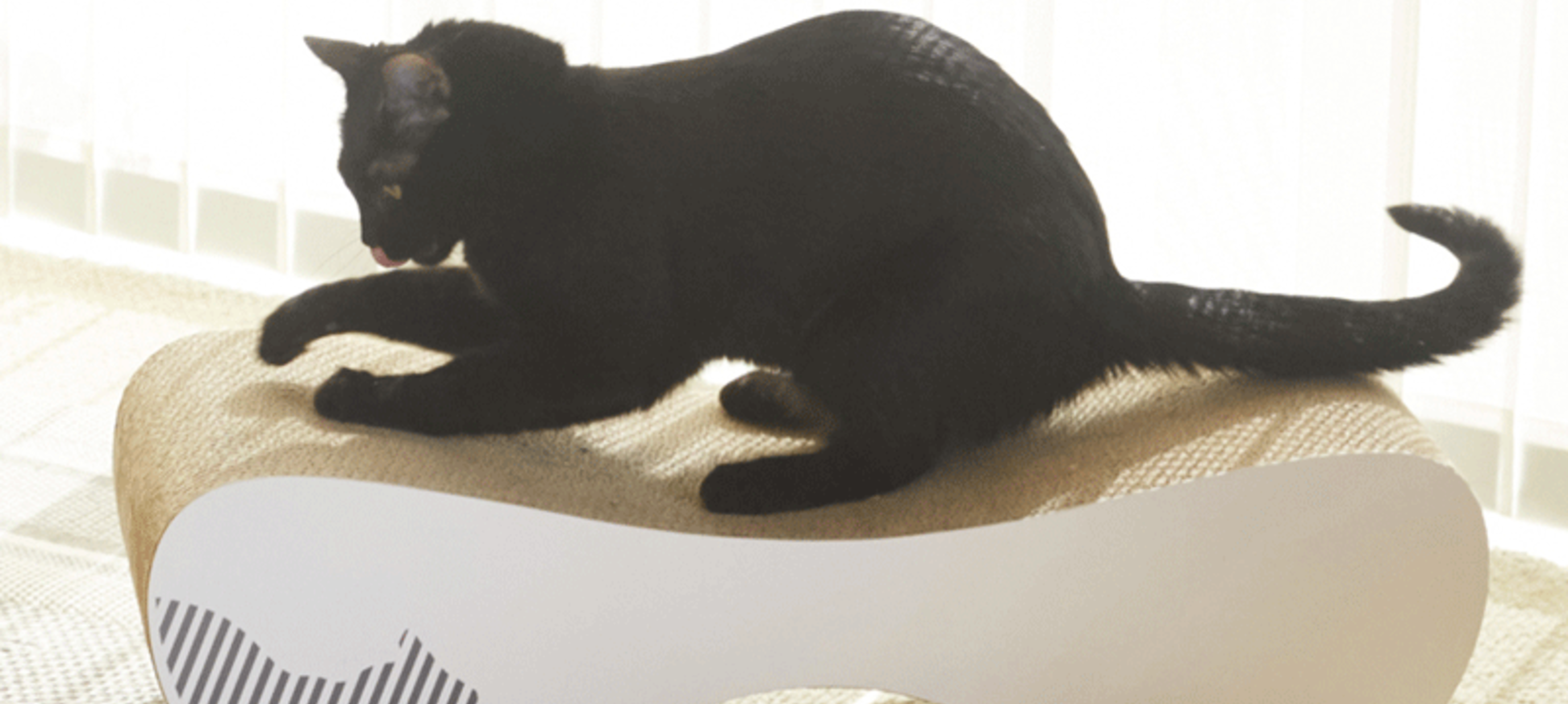 The Pet Empire - 11 / Sep / 2019
Affordable designer cat furniture by MyKotty
MyKotty is a Polish brand that focuses entirely on making the best products for cats. At this brand, they love cats and have significant experience in studying the behaviour of these fantastic pets!<br />

The most beautiful scratching furniture from MyKotty
You can find scratching furniture in all possible shapes and sizes. Just walk into a pet shop and you will see the famous scratching posts. You might ask yourself: is this something I want to have in my interior? If you have worked on your interior with great care and attention, you may want to buy matching scratching furniture. If this is the case, we recommend that you go to our online pet shop and have a look at the MyKotty products. With MyKotty scratching furniture you buy yourself an item that is not only functional, but also very stylish!
Buy MyKotty scratching furniture
MyKotty is a Polish brand that focuses entirely on making the best products for cats. At this brand, they love cats and have significant experience in studying the behaviour of these fantastic pets! Based on this, MyKotty knows how a piece of scratching furniture can be designed differently. Cats know how to use these scratching posts and at the same time, it fits perfectly into your interior. Take for example the MyKotty Mia, the MyKotty Lui or the MyKotty Tobi. All of these items give the traditional scratching furniture a whole new twist. Order them easily via our webshop.
Which MyKotty scratching furniture suits my cat?
Your cat has an innate tendency to sharpen its nails. That's fine, but of course, you'd rather not want your kitty to use your expensive furniture for that. MyKotty has carefully developed scratch furniture that is attractive and functional for cats, but also fits well with a modern and sleek interior. No, they certainly do not look like standard scratching posts. But if, for example, you put a MyKotty Lui in your living room, you will see that your cats will immediately get excited about it. A MyKotty Tobi and a MyKotty Mia will also be attacked immediately. Every MyKotty scratching furniture has sleek shapes, but is also very functional. Take for example the MyKotty Mia, where your cat can sit in or on it to give the nails a good turn. The MyKotty Lui also offers this, but is then made up of round shapes. And the MyKotty Tobi is an item of scratching furniture on which your cat can also lie comfortably.
The elegance of the MyKotty Lui
MyKotty Lui is one of the top products of this brand. Not surprising, because a MyKotty Lui has been created with a great sense of design. The round shapes do not immediately evoke an association with the angular scratching posts that we all know, but your cat won't have trouble with that. A piece of furniture that he or she can comfortably lie in or on, but also can play with and go nuts on? Life couldn't be better! Don't worry, the MyKotty Lui is made of beautiful and strong materials. This results in a very durable scratching furniture that will not look horrid when it is used a lot. It delivers the high quality that MyKotty is known for.
The beautiful products from MyKotty
If you have never heard of MyKotty before, then this is definitely a brand to keep an eye on. The MyKotty Lui, MyKotty Mia and MyKotty Tobi are all wonderful products, that your cat will certainly appreciate. The MyKotty products are therefore absolutely a valuable addition to our range. We think it is very important to offer you a range in which you can choose products, that will make your cat happy, but also fit perfectly in your interior. Functionality and the well-being of your cat are always the most important, but you can also buy cat furniture that enriches your interior! MyKotty is definitely a brand where stylish, durable cat furniture is sold. Do you want to know more about what MyKotty has to offer? Then you can always contact us about this. We will answer all your questions.