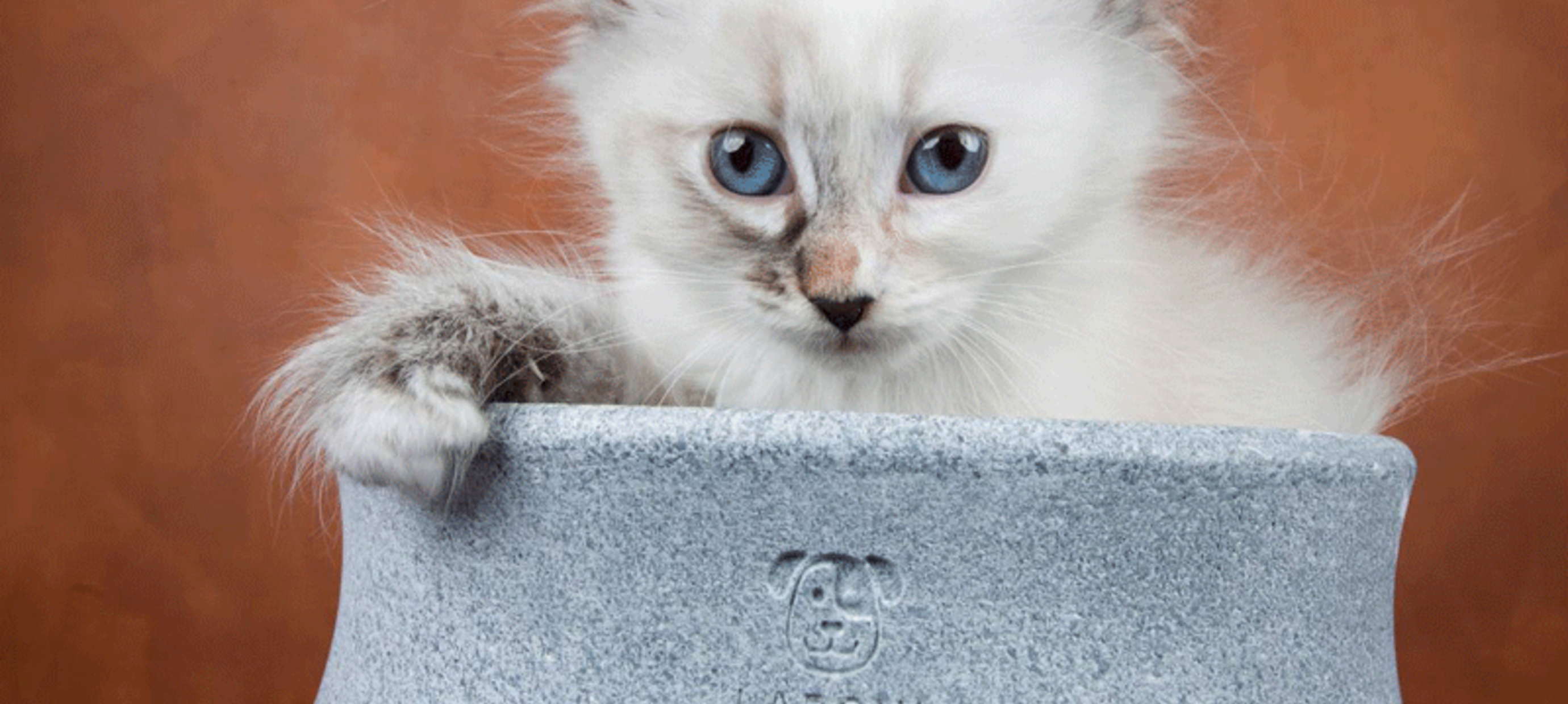 The Pet Empire - 03 / Jun / 2019
A safe cat bed for your cat
What is it that you should look out for when you buy a cat bed? You also want your cat to be able to take a nice comfortable nap? Now it may be well known that cats can sleep well anywhere. You find cats in the most impossible places.
Yet, they also like it if they have their own cat bed to regularly escape to. But if you want to buy a new cat bed for your pet, what do you have to pay attention to? Below, you can find a few things to keep in mind when buying a cat basket.
Comfort for your cat
Are you looking for the perfect cat bed for your house tiger? Every cat needs a warm, comfortable place where they can sleep. After all, cats spend the majority of the day sleeping, so they need a place where they can do this undisturbed. It is good to buy a product that is made of good materials, so that cats really have all the comfort at their disposal. Consider, for example, a cat bed whose bottom is made of memory foam. This forms itself carefully to the shape of the cat so that it has a nice place for itself. We sell a large amount of cat baskets made with memory foam at The Pet Empire. Your cat will be very grateful if he or she can lie on such a nice soft bed!
A cat bed must feel safe
Cats may be tough fighters, but they are still small animals. Cats will always be looking for a place where they feel safe. A place where they can sleep peacefully, without having to worry about being attacked. You can respond to this by giving your cat a basket in which they cannot only lie down, but which they actually can crawl into as well. A basket made of sturdy material, with a small opening that larger enemies cannot just walk into. It is also important that you make sure that you put the cat bed in a safe place. In the middle of the room is not the most convenient place, your cat will not quickly roll itself up there for a beauty sleep...
The cat bed must be easy to maintain
We all know that cats are clean animals. They spend a large part of the day washing themselves and will also look offended if you suggest something else. Nevertheless, an accident can always happen, or the cat bed becomes less clean due to long usage. It is then important to have a basket that is easy to keep clean. For example, you can choose a basket with covers that can be removed. Just throw it in the washing machine and the covers are just as new. Also, you occasionally can switch covers for a change in interior! Convenient, right?
How large should that cat bed actually be?
If you are going to buy a basket or cat bed for your cat, then it is very important that this is large enough. Your cat can roll up well and fit into the most impossible, small spots, but it is nice if that basket is just big enough. Cats love to stretch themselves nicely and this is not possible if they are in a basket where they barely fit in curled up! However, do not make the bed too large, this will make them feel uncomfortable.
Well, we want that basket to look nice too!
We love our cat or dog and want them to be happy. However, we also have to deal with our own wishes. If you have a beautiful design interior and you put an ugly cat basket there, that does not fit in at all, that would not be nice. That is why we at The Pet Empire buy products that are made by real designers. After all, your cat- or dog furniture should look nice too, right? We have products that can find a good place in every possible setting. Just have a look in our product range to see the broad amount of colors and styles that we sell. The fact that they are designer products does not mean that your cat's wishes are not taken into account. These are ergonomic products made from the best, sustainable materials. Your cat will definitely enjoy your newest purchase!