DESIGN
Comfortable cat baskets and furniture from District 70
Where does your cat feel comfortable? Chances are that your cat will enjoy lying on your couch or on your lap. Your cat will also completely relax on or in The Pet Empire's luxury cat treats. District 70's designer cat furniture is stylish, minimalist and has a luxurious, exclusive look that your cat and you will appreciate.
You can be sure that one of the popular cat products will become your cat's new favourite! What's more, this brand's luxury cat products are not only a perfect place to relax, they also look stunning with their minimalist Scandinavian look. Stop hiding that ugly scratching post and replace it with a real design scratching post or design scratching furniture. This will give your interior a completely new, stylish and modern look.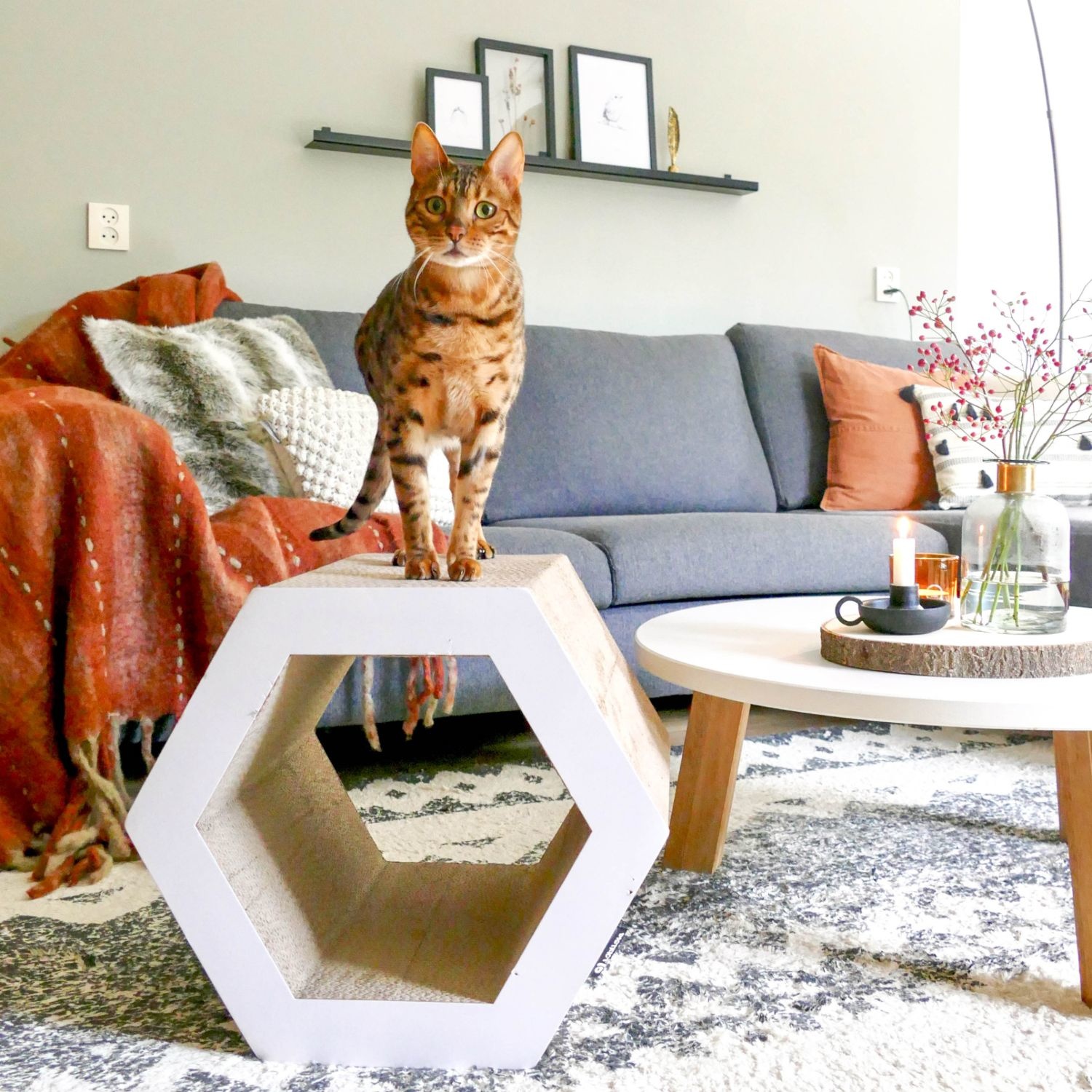 QUALITY
Pamper your darling with the Cocoon or design scratching furniture Orb
You probably know that cats appreciate a sheltered place to sleep or a high place. Chances are that your cat's or cats' favourite place in the house is such a place. At cat shop online The Pet Empire we realise this very well and have adapted the range to the needs of cats. 
The District 70 Cocoon, for example, is a luxury cat furniture that meets all the wishes of both man and cat. With the District 70 Cocoon you can spoil your darling with a beautiful wicker basket. Completely complete with a wonderfully comfortable pillow. The round shape ensures that the basket fits in perfectly with the way your cat sleeps the most. So your cat always feels safe and secure. You can also use the large District 70 Cocoon without any problems for a small dog.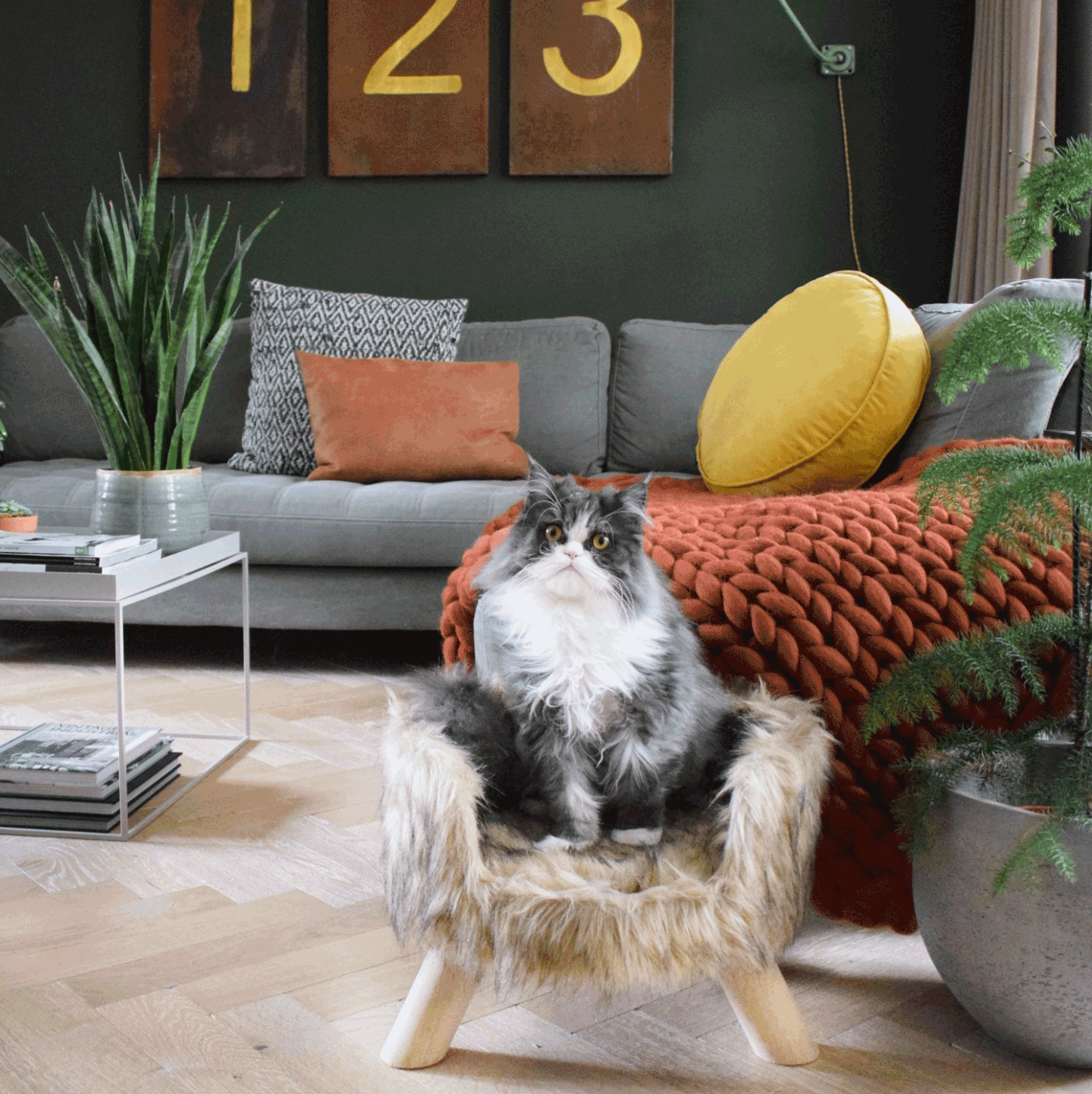 MODERN
Buy luxury cat basket or design scratching furniture at The Pet Empire
A District 70 cat furniture gives your interior a modern stylish look and pampers your cat with a wonderfully new and comfortable place. Cat shop online The Pet Empire has a wide range of stylish cat toys to make your cat or cats feel at home. And what could be nicer than to see your cat enjoying himself?
Discover the complete range of products of this design brand, such as cat house Casa: a luxury bag that you can easily take with you to other places. Or how about the popular indoor cat basket Sardine? It is a luxury cat house, designed as a sardine can. Guaranteed to be an eye-catcher in your living room! The design scratching posts are the perfect alternative to standard scratching posts.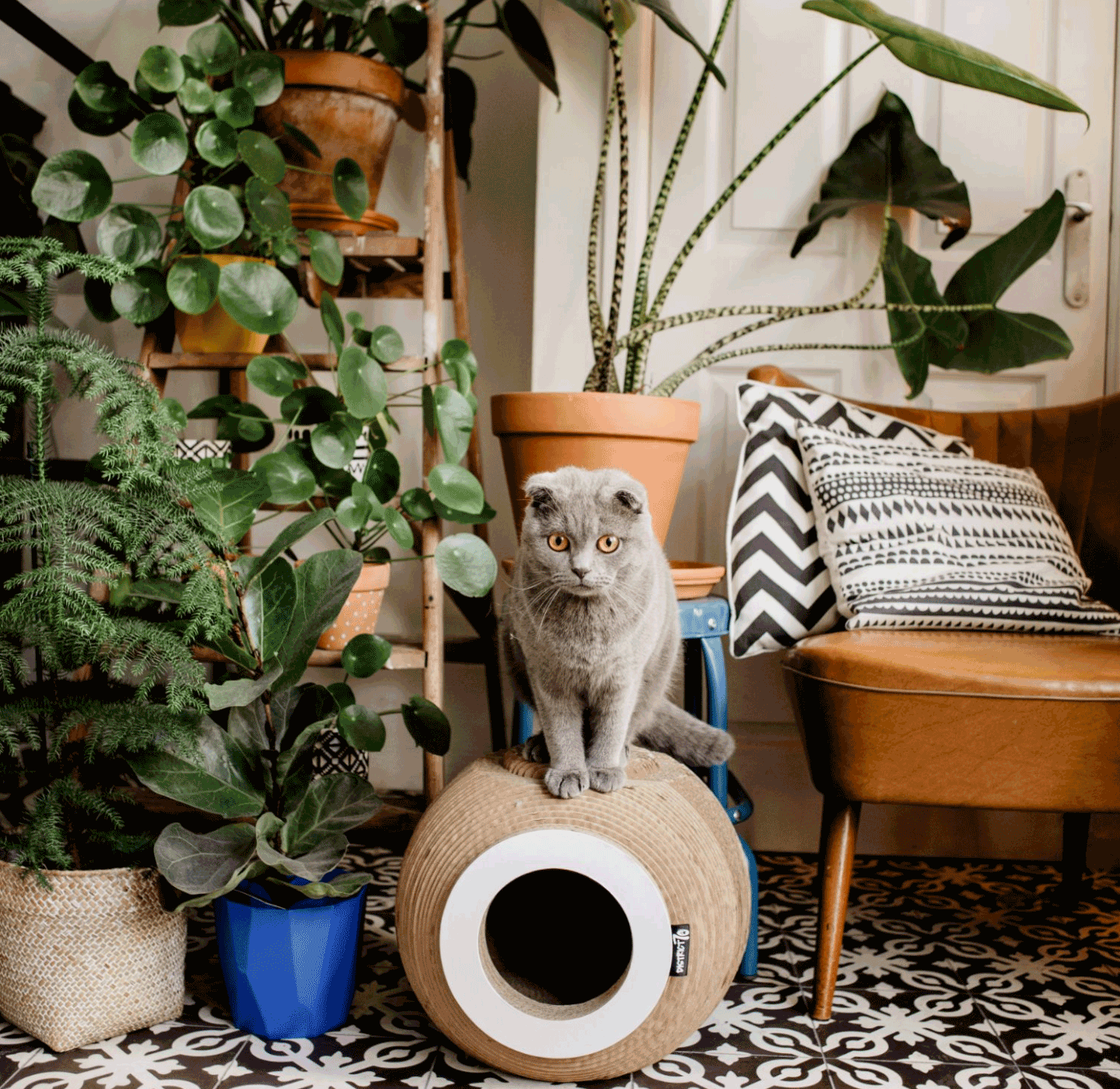 MORE ABOUT THE DESIGNERS
District 70 offers dogs and cats a comfortable place in the house
All cat and dog owners know that their furry friends spend much of their time in their favourite places. District 70 is inspired by the fact that cats and dogs spend about 70% of their time in the same place - or as we like to call it - their district.  We offer these sleepy dogs and cats a comfortable district to rest in!
Our unique cat and dog beds do so much more than just provide a place for your pet to rest. As well as spoiling your pet with his new district, you can also give your own interior a new look. Our products fit into any modern and stylish home - not that your pet will bother when he's lying down dreaming about his next adventure.
Living with pets is a lifestyle for many people and we are proud to be part of it!